Hepatitis C Natural Remedies
If you wish to support your liver naturally, we recommend you consider NaturalWellness.com as your source for all your liver support needs.
Special offer! Use code W-HCNR15 at checkout on Natural Wellness to save 15% on your order!
Formerly available ONLY through medical doctors and other licensed healthcare professionals UltraThistle® has the same great benefits as Maximum Milk Thistle® but at a higher dosage. Read more.

Clinical LiverSupport, a physician-formulated supplement, addresses primary liver health concerns, including: fighting free radicals, reducing oxidative stress, neutralizing and removing toxins, inhibiting fatty accumulations in the liver, protecting and rejuvenating liver cells, as well as increasing bile flow and liver function.
The medical community may view a person who completed treatment successfully as "cured," but their liver health may still be weakened from their ordeal. Since successful treatment is often predated by years–or decades–of harm to liver cells, nourishing, supporting, protecting and strengthening surviving liver cells can help improve liver function and enhance the liver's resilience to future challenges. Read more.
Introducing UltraNourish, a potent, premium, vegetarian, superfood, protein shake that can improve your liver function, naturally boost your energy level, optimize your digestion, reduce your cravings, help you achieve a healthy weight and enable you to regain the feelings of vitality and wellness you deserve. In minutes, with UltraNourish you'll get the protein, fruits, vegetables, antioxidants, probiotics and more that are missing from your daily diet. Now available in Unflavored, Chocolate and Vanilla Chai! Read more.
SAVE 20% when you buy all 3 BEST SELLING supplements!
30 reviews


UltraThistle, Clinical LiverSupport & UltraNourish
Support and protect your liver by using a milk thistle formula which is clinically proven to be up to 10x more absorbable and up to 20x more effective than standardized milk thistle formulas. Read more.
Natural Wellness' Turmeric 95 offers a highly absorbable Turmeric with BioPerine combination. Offering support to your liver, gallbladder, digestive system, and more. Read more.
Protect your liver naturally with Milk Thistle 500 MG, which contains 500 mg of milk thistle (standardized to 80 percent silymarin) per serving. This is a good baseline milk thistle formulation. For a person looking for good milk thistle product on a limited budget, then our Milk Thistle 500 MG is a great choice. Read more.
Our standardized milk thistle extract is made under strict European quality standards which are comparable to over-the-counter drug standards in the U.S. It provides optimal levels of naturally occurring silymarin. Read more.
Liver Support & Detox provides beneficial vitamins, nutrients and antioxidants that can be helpful to many different people of varying types and ages. The combination of ingredients in Liver Support & Detox keeps your body clear of toxins so that it can function at a healthy level. Read more.
An essential antioxidant that aids in glutathione synthesis and expelling toxins in the liver, in creating healthy prostate cells, and in producing thyroid hormones that contribute to a healthier thyroid and metabolism. Read more.
There are many reasons to have optimum vitamin intake for the support of overall health as well as general liver function. Individuals with compromised liver function can have vitamin deficiencies for many reasons, including poor diet, malabsorption and underlying compromise of hepatic function itself. Get the essential daily nutrients you need with our iron free, physician formulated multi-vitamin. Read more.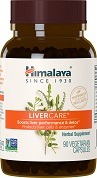 Through the protection of the hepatic parenchyma, and by way of its potent antioxidant properties, LiverCare/Liv.52 acts as a powerful detoxification agent. It neutralizes toxins and poisons from food, water, air and medications – all sources causing detrimental effects on the liver. Read more.
Alpha R-Lipoic Acid, known as the "universal antioxidant" due to its unique ability to access all parts of the body's cells. is a powerful antioxidant that decreases oxidative stress – the damage caused by free radicals, supports liver enzymes, and improves mitrochondrial function. It also serves to regenerate other antioxidants like vitamin E, vitamin C and glutathione and aids in supporting and maintaining eye, brain and cardiovascular health – which are all key components to healthy aging. Read more.
N-Acetyl L-Cysteine (NAC), a powerful antioxidant, has been shown to help increase glutathione synthesis and defend against toxicity. Because NAC helps restore glutathione levels, experts recommend that supplementing with this amino acid can help support and protect the liver by defending it against damaging toxins. Read more.